August: Conversful Updates
"Asynch kind of sucks."
Quick announcement: I will now be sharing these updates on a monthly basis. Today's covers this past month of August. Enjoy 🙂
Our Two, Sharp Thorns
We continue to validate the need for a product like ours. We hear about the shortcomings of public commenting and about the burning desire people have to discuss what they are reading (or listening to). We hear about how people use Reddit and Facebook Groups to scratch this itch, but how open they are for new places to spend their time too. We see (through Zoom) how excited they are to speak with a company doing something new. However, even with all of this understanding, we have struggled to deliver a product that effectively answers the following questions:
What are people going to talk about?

When are they going to talk?
Our product's history can in fact be neatly divvied up into our different answers to these two questions.

What? User-submitted topics are not working. First and foremost, they are completely and utterly public. Second, they are too open-ended. Do I post something about an article? Something about a topic? Do I post a question? An opinion? Topics was an idea borrowed from a Community Chat feature on Sephora.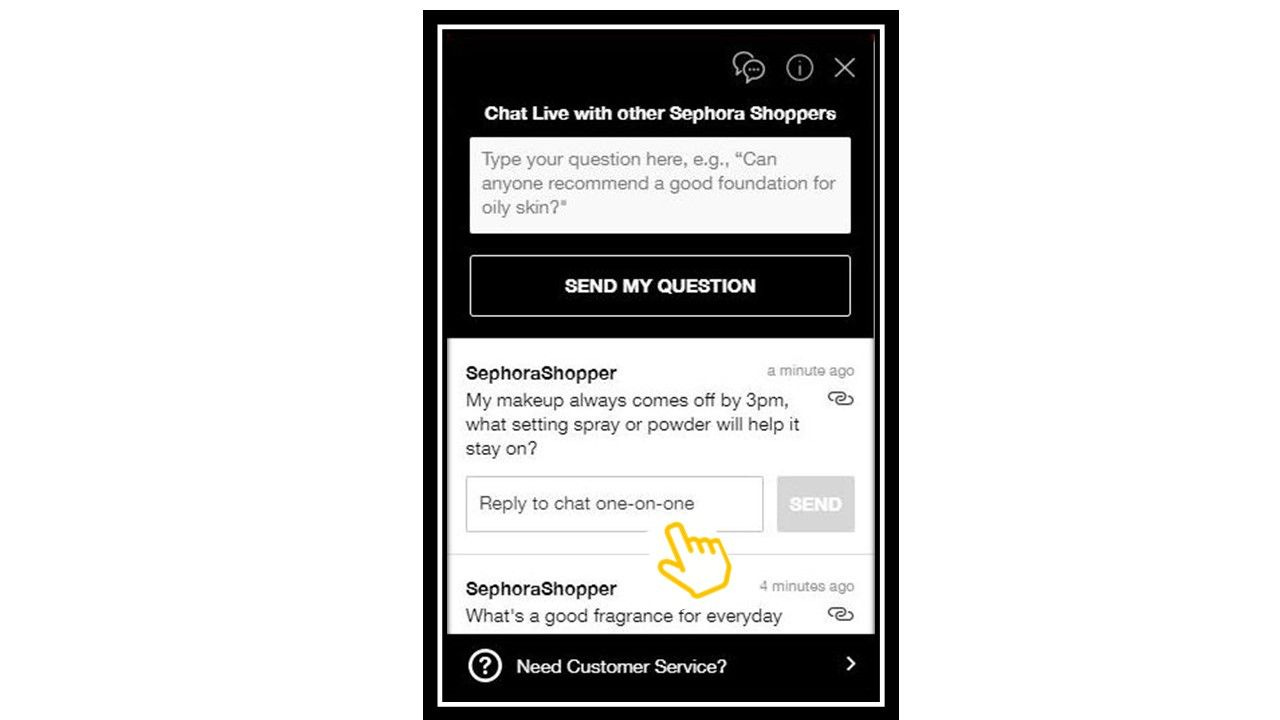 Our big learnings in the failure of topics has been:
Don't make readers do something public in order to participate.

Supporting too many choices is a weakness, not a strength.
When? Supporting asynchronous communication is also not working. It's turning Conversful into yet another static place. Put best:
Asynch kind of sucks for fluid conversations. When I wanna go back and forth on a topic, I feel like Pavlov's dog waiting for the notifications badge to light up. "He responded! I must've sounded smart!" If the topic is super intriguing, or if you have a lot to say about it, writing miniature letters back and forth doesn't seem to make the best use of the internet. - David Walker
We wholeheartedly agree David. And the genesis of Conversful is really meant to be a fluid conversation, where other people are on the other side of the computer at the same time as you.
Getting The Thorns Out
So, we're working on a V4. It will be built on a ton of the functionality in our product today, but offer a substantially different first experience to readers. Here's an extended version of the chart from above.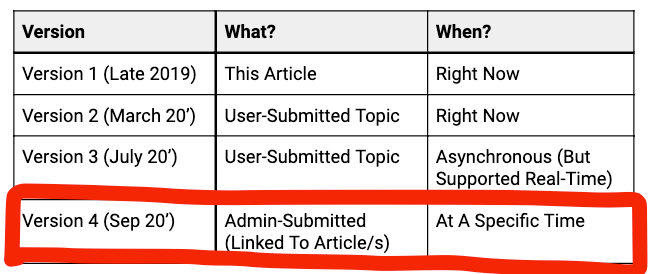 What? Publisher's themselves will now be able to create conversations on individual articles, groups of articles or general rooms at their discretion. At first this will be somewhat manual, but we plan to invest in some pretty cool technology that can actually automate a lot of this work over time. For example, host a twice weekly conversation on the US Election that features all of our election related content from the past week as the focus of the discussion from now until November 12. Boom, set it up once and you're good to go.
When? In setting up these conversations, publisher's will schedule them for specific times. This allow us to promote & point everyone interested in a conversation back to the site at a specific time. Conversations will likely be scheduled at least 2x each, allowing for different time zones to still participate.
Here's some screenshots of this new direction. Oh and the last thing… it'll be live soon!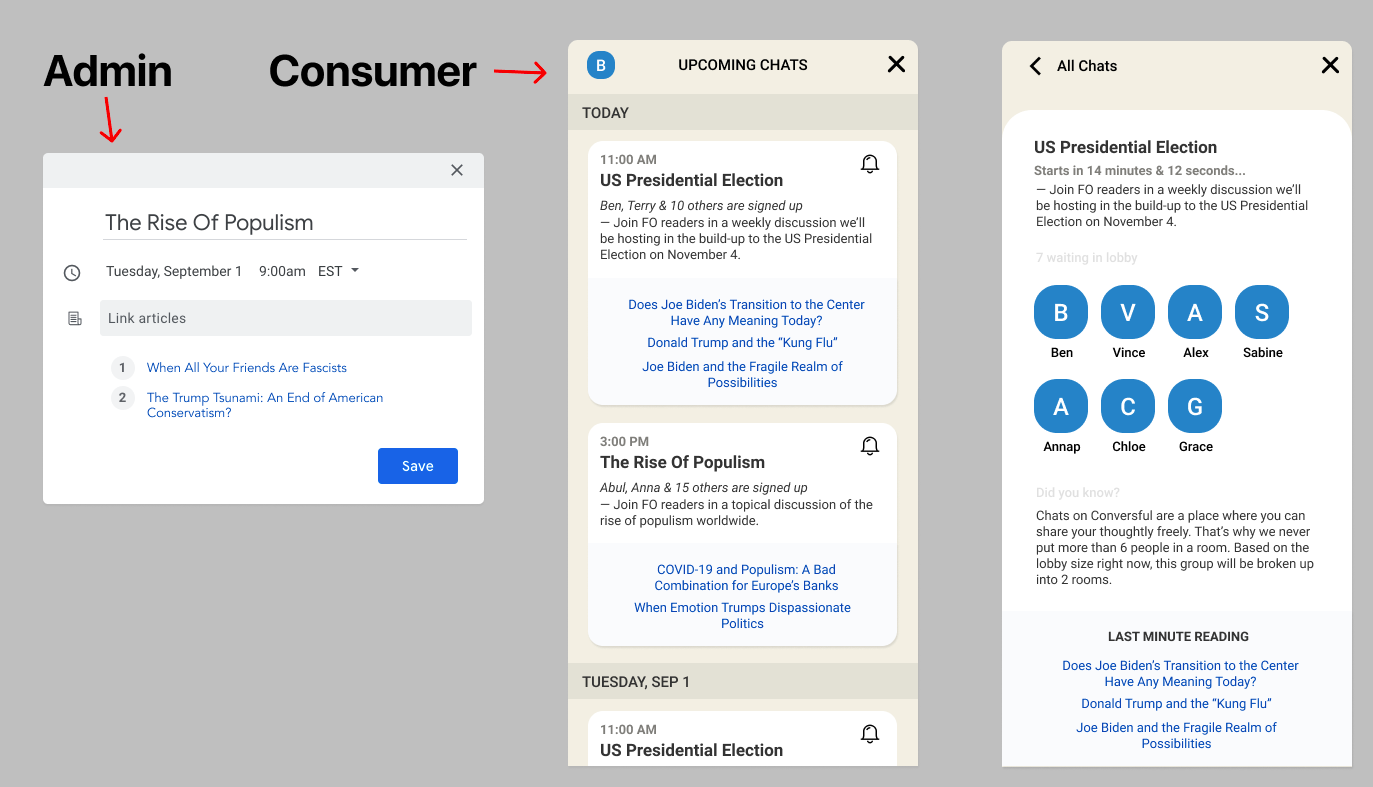 Did you know you can reply directly to this email and it will come directly to my (Ben's) inbox? We are open to feedback, questions, opinions, ideas and the like. Just reply to do so, I'd love to hear from any of you!