7/28: Conversful Updates
👋 from the other side of V3 launch // It's working?!? // Help us shape the future of Conversful
👋 from the other side of V3 launch
Exactly a month ago, I wrote about our plans to launch V3. Prior to that, I wrote about the need to pivot the product altogether. Today I write to you from the other side of the V3 launch, extremely eager to share how it's going.
For those that are just tuning in, V3 is the account-based version of Conversful. In order to participate, it requires users to create profiles and allows them to keep records of their conversations once they've done so. Prior versions of Conversful were dependent on concurrent connections. Simply losing wi-fi might have meant losing touch with the person you were talking to forever.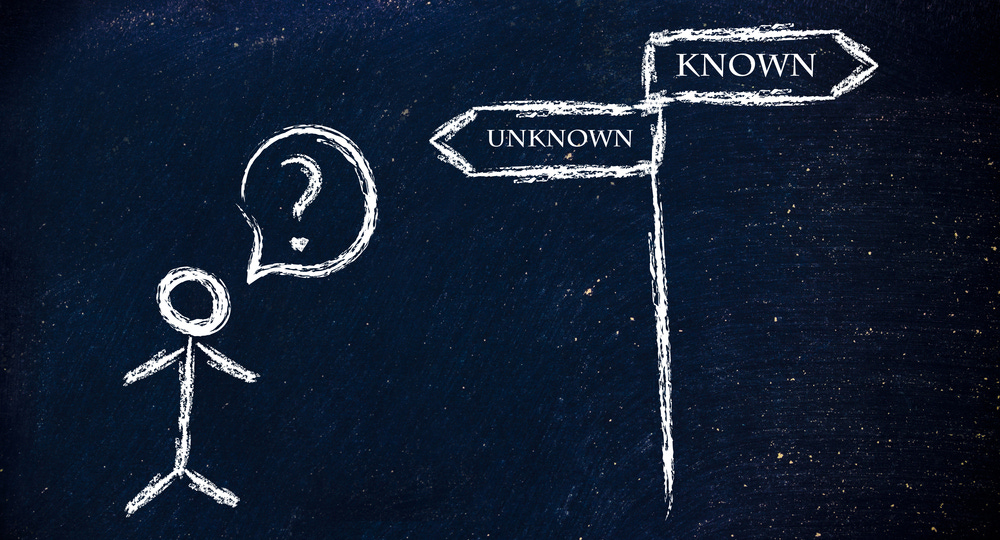 With that said, I will no longer use the word "V3". Why? Because there is no need. Conversful will forever be account-based. Everything we are creating for the future is building on top of this infrastructure and… we are seeing really promising signs it's working.
It's working?!?
Yes. The Conversful product is delivering on all of its value propositions more so today than ever before. We are live on five websites (three more than the last update). We have active questions posted on all of those sites. If you are interested in history, global politics, physics, cricket or pop culture; please check Conversful out on these sites.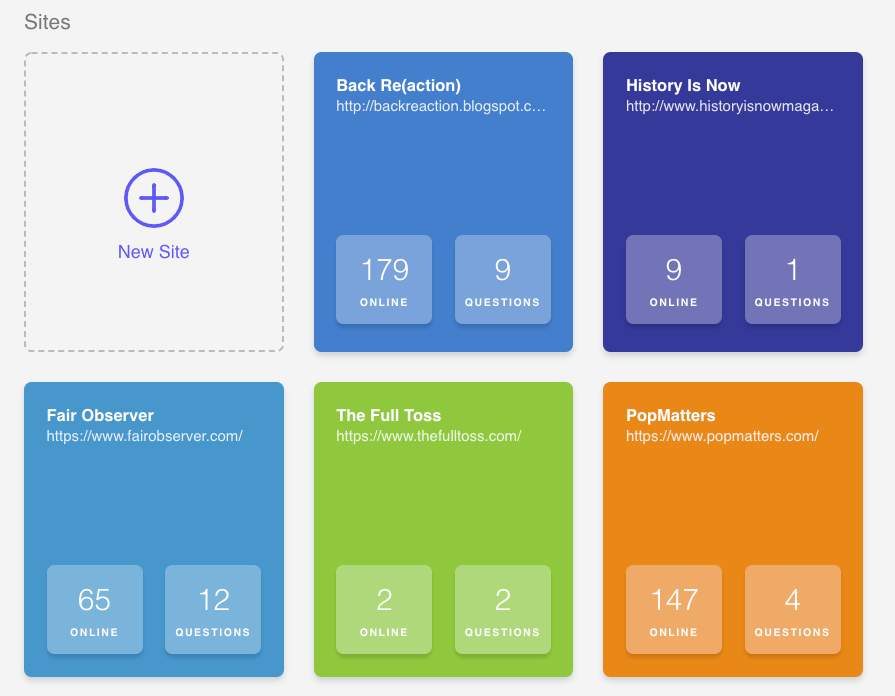 In the past week, we've had nine new conversations between readers across every website we're live on and eleven new accounts created. We've started to witness power user's return to the app more frequently and respond to each new topic. Additionally, we've recently rolled out the following features to make it easier for user's to sign up, start conversations and carry them out:
Added a 'Sign Up with Google' button instead of just Email

Allow linking articles directly to topics

Allow readers to give feedback & report bugs from the app

Improve the conversation list display

Various bug fixes related to incognito windows, message time stamps, and WordPress user permissions
It's an exciting as a time as ever at Conversful. We are hard at working to improve the initial experience as well as building out dashboards for our partner sites to monitor usage and moderate at their leisure. All of the successes that I have outlined are truly just a start; mere inches in a miles long race. We have a long way to go, but we are more confident than ever in the direction our product is headed.
Help us shape the future of Conversful
To fuel these ambitions we are inviting anyone who is curious, opinionated, and open to the possibility of new conversations on the internet to participate in a user research study we are conducting. In it we will learn about the topics you can't stop talking about, better understand your interpretation of the app today, and have you weigh in on alternative design we are exploring. Things like this…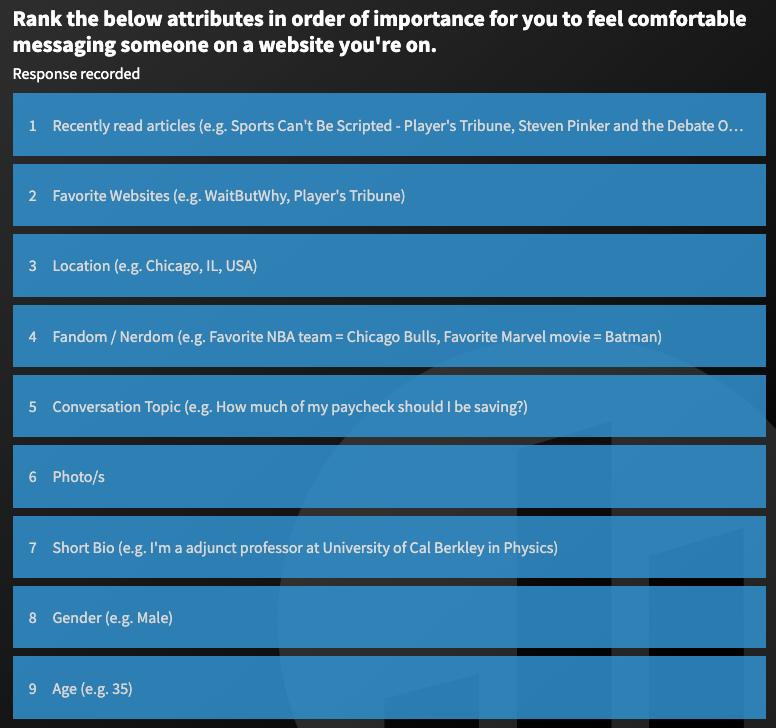 If you or someone you know would be willing to participate in this 45 minute study, please respond directly to this email.