6/28: Conversful Updates
Getting ready to launch V3 // New partners, marketing site & team
Getting ready to launch V3
Those of you who read last week's update will remember we have been working on the newest version of our product we're referring to as V3. Over the past two weeks the team has built the following functionality: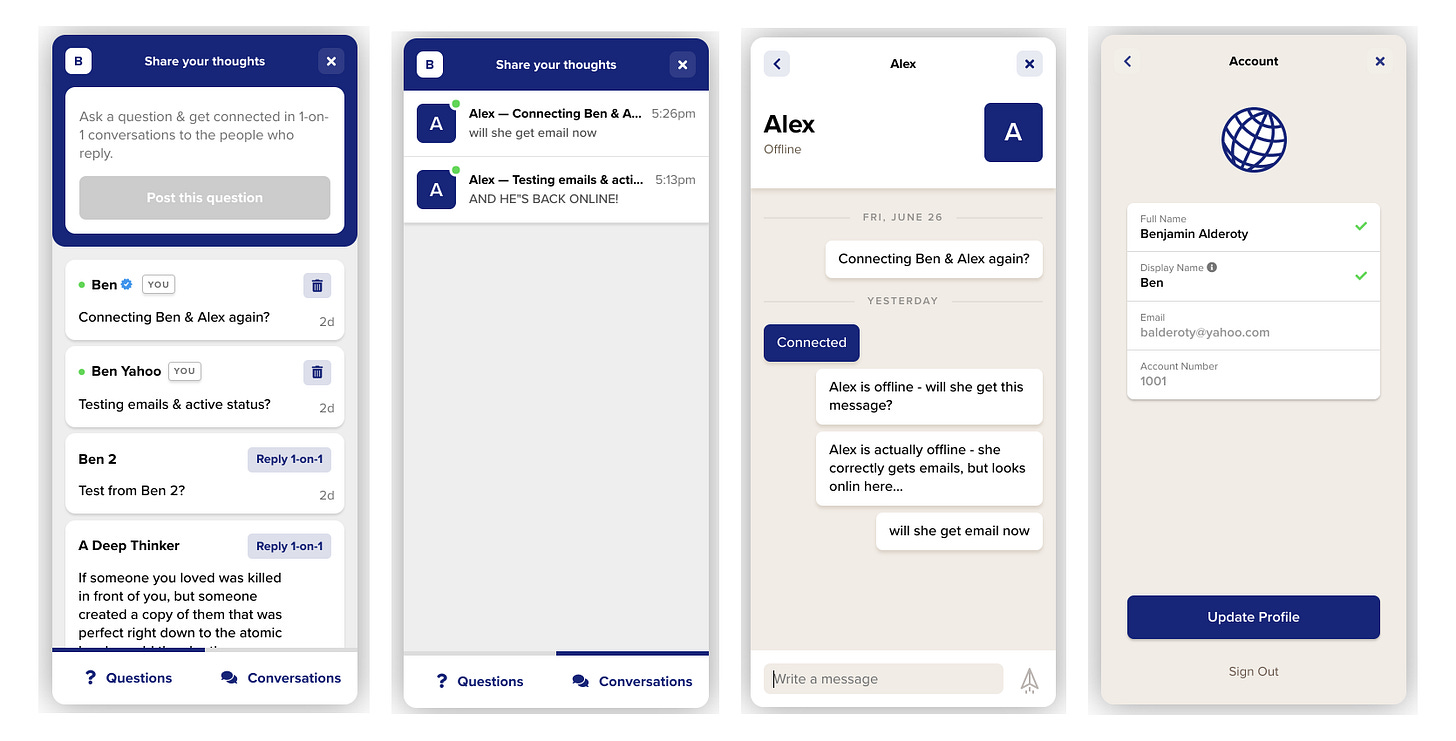 Accounts: Users can now create accounts, manage them, sign-in & sign-out. If you're on Chrome we'll keep you signed in after your initial login. Still working on how to keep users signed in better on Safari.

Questions: Questions (formerly topics) are the icebreakers of V3. We're anticipating thought-provoking questions that make users want to create an account & reply.

Conversation List: Once logged in, readers can maintain their personal list of conversations they've had with other readers on the site. Conversations start when a reader replies to a question or receives replies to their own questions.

Conveying Status: When a reader is signed in with a Conversful site open, they will appear online to the other readers on that site. This online/offline status is displayed throughout the Conversful app.

Email Notifications: When a reader is offline and receives a new message, we'll send them an email notification letting them know they received a message. This email will redirect them back to the site to continue their conversation (still Desktop only for now).

UI Overhaul: You may have noticed the entire app looks a bit more modern than it has in the past. All the thanks goes to the tremendous design eye of Vince who had the vision for this redesign & made it a reality. More so than just looking better, the app is now littered with small touches to make the experience more delightful to use.
Everything I described above is fully functional in a test environment. We'll be bringing this product to market over the next two weeks. We've kept V2 up for the time being on BackReaction & History Is Now to limited success as we expected; a few more conversations, a handful of thoughtful topics created, but nothing to write home about. We're anticipating all of the interest we've seen in V2 to be supercharged by V3.
New partners, marketing site & team
A quick hit-list of other updates in no particular order here.
In the first week of July we'll be rolling out V3 to our existing partners in addition to The Full Toss and The Fair Observer. The Fair Observer was the first to experience V3 in its fullest and they were blown away by how unique of a tool Conversful was. Interestingly, both of these sites are also based out of London which makes us 4/4 of our initial partners based in Europe.

Relatedly, we've taken a lot of what we've learned from our conversations with publishers and captured it in a new-and-improved marketing site (see below). If you're wondering, the 99% of people don't comment comes from data NPR released in their decision to remove commenting across their sites in 2016.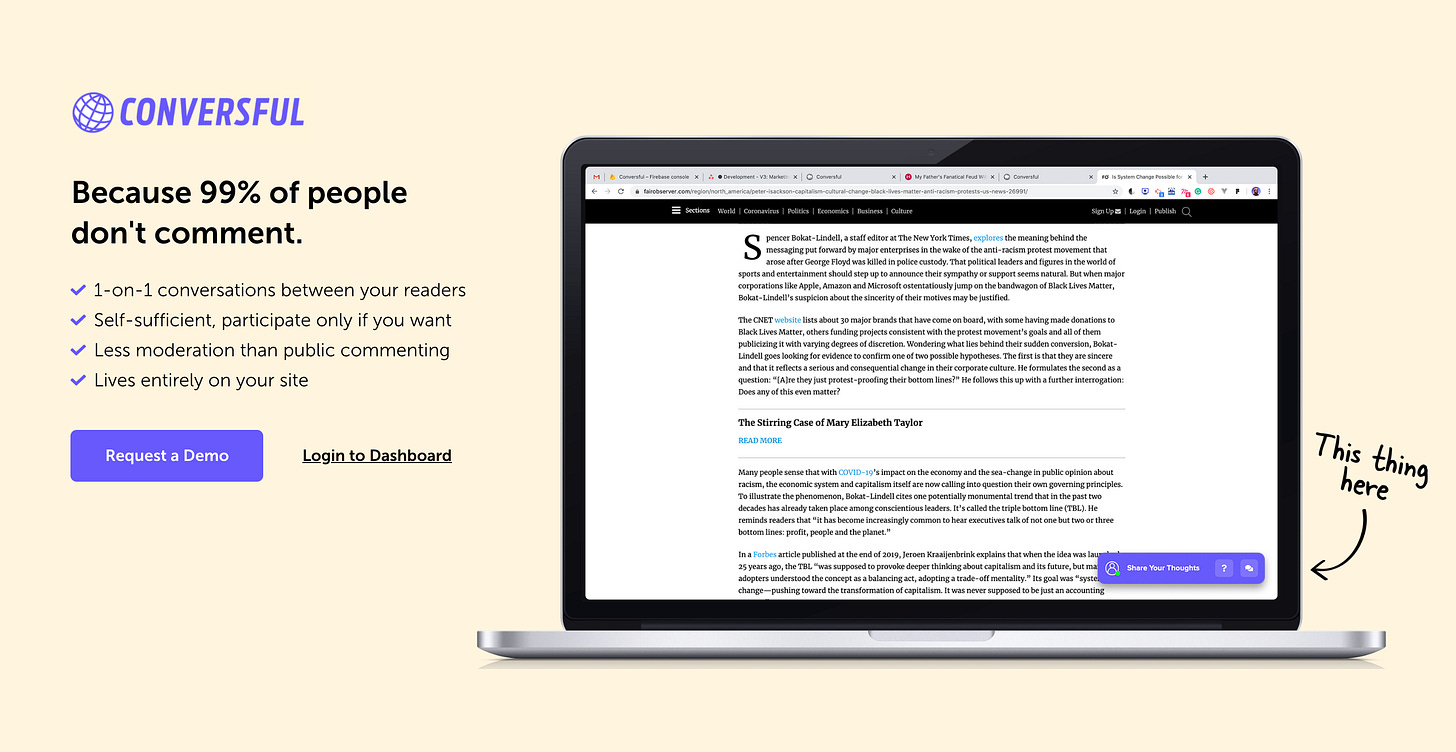 Lastly, our team is officially four strong as of today. Ethan & Vince are now fully aligned with the long-term goals of the company and our mission to create new conversations on the internet. Here are some tentative titles of how we divide up the work between the four of us 😊.